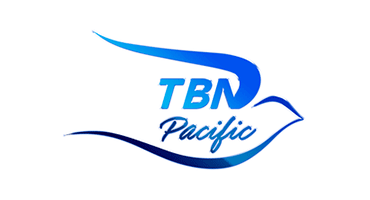 TBN began with a dream. A vision. To build a Christian television network that spans the whole world! From a humble beginning in 1973, the dream grew and grew! More and more people caught the vision of TBN's founders; Paul and Jan Crouch.
TBN offers 24 hours of commercial-free inspirational programming that appeal to people in a wide variety of Protestant, Catholic and Messianic Jewish denominations featuring more original and exclusive programs than other faith networks. TBN has grown to be the world's largest Christian television network across America and around the world.
TBN Pacific was registered in the city of Brisbane July 4, 2008. TBN Pacific is TBN's regional office for the South Pacific. TBN Pacific assists with operations in this region.
On 14th March 2013, TBN Pacific was formally introduced into the Trinity Broadcasting Family of Networks. Our FTA (Free To Air) broadcasts are available to viewers in Australia and New Zealand on our Optus D2 Satellite bringing a unique variety of local programmes from Australia and the Pacific Isles. Programmes range from news, documentaries, kids programming, young adults, music and other special feature and Live events broadcast from the South Pacific region.
TBN Pacific and FaithStream have partnered together to bring TBN Pacific to homes across Australia and New Zealand and make it even more affordable to watch quality Christian media. With FaithStream TV you will have access to thousands of OnDemand media through the TBN app.
As a supporter of TBN Pacific you will receive 20% off FaithStream TV. Use coupon code 'TBN20′ to redeem the offer. Get FaithStream TV Today