Be abundantly blessed with Christian television in your home! By subscribing to our Stream annual pack you will enjoy all your favourite Christian shows, music, movies, ministries and much more all in one place. Stream annual pack gets our platinum care pack. With full technical support, automatic channel updates and lifetime warranty for our FaithStream TV you won't have to worry about anything. We will take care of all the worries.
Why should we keep all the blessings for ourselves? We know that you are going to love FaithStream!
GO ON! Start FaithStreaming!
Available in Australia to Australian residents only
Package
Package name: Stream Annual
Service type: Internet
Requirement: Internet connection – Perform speed test
Pricing
Cost: $153 per year
One time setup cost: $69 | was $99 SAVE $30
Min. commitment length: 24 months
Min. standard cost: $375
Support
Free technical support
Half price technician service calls
Lifetime replacement of faulty equipment
Equipment
FaithStream TV
Remote
HDMI cable
AC power adapter
Start watching in just a few steps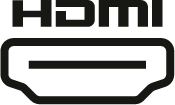 Connect to internet
(WiFi or Ethernet)

We configure your FaithStream TV
We package and ship your FaithStream TV