Be abundantly blessed with Christian television in your home! By purchasing  FaithStream TV you will enjoy all your favourite Christian shows, music, movies, ministries and much more all in one place.
We know that you are going to love FaithStream!
So let your inner geek come out and Start Faith Streaming today!
Package
Package name: FaithStream Pro+
Service type: Internet
Requirement: Internet connection – Perform speed test
Support
Online self-support and fee for service
No ongoing fees
12 months warranty
Equipment
FaithStream TV
Remote
HDMI cable
AC power adapter
What Channels Will I Get?
Start watching in just a few steps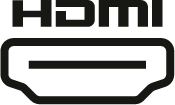 Connect to internet
(WiFi or Ethernet)

We configure your FaithStream TV
We package and ship your FaithStream TV